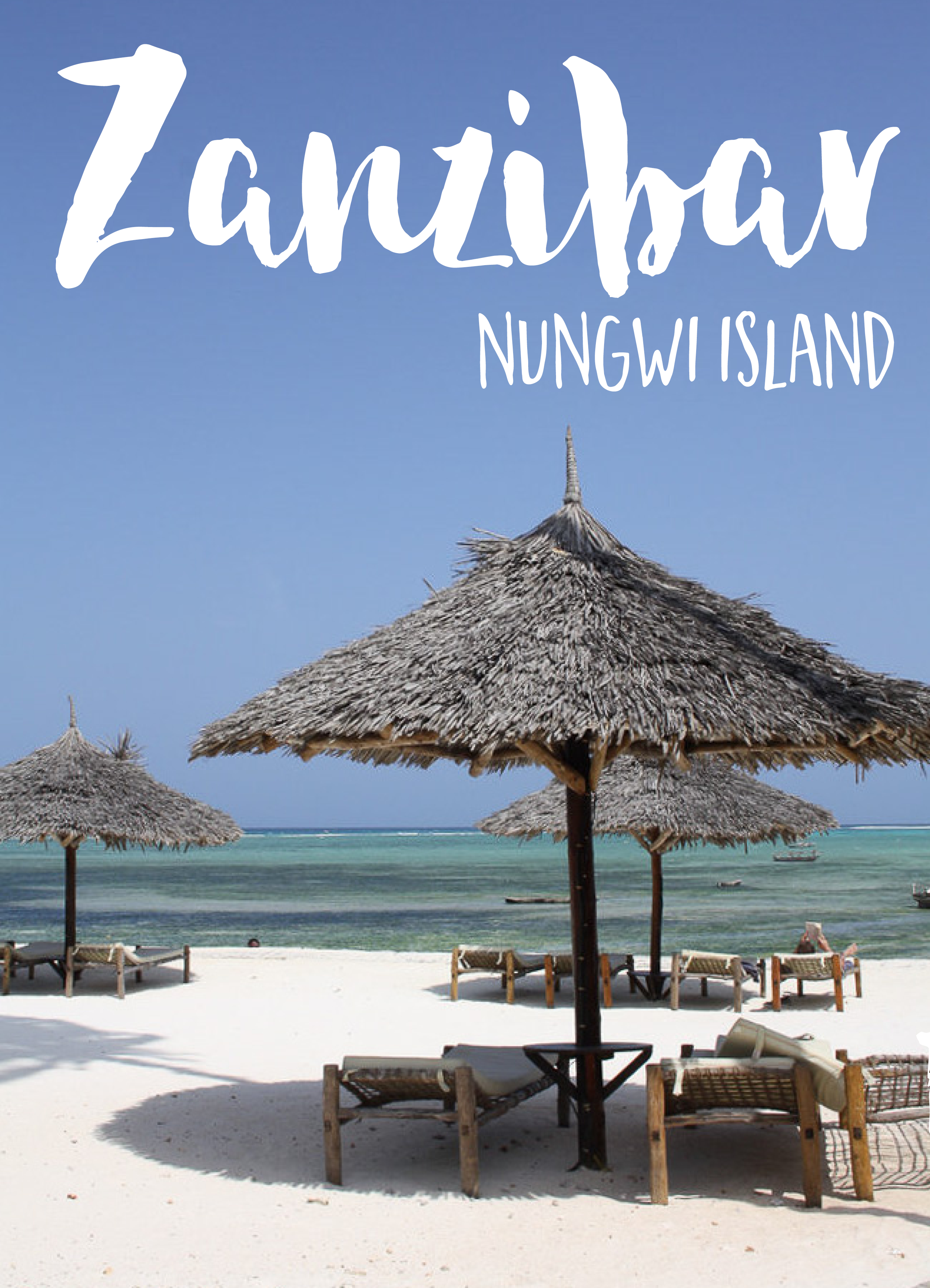 Nungwi beach, Zanzibar Island, off the coast of Tanzania, is a sleepy beach-island destination in Africa. The rustic beach, found in the quiet and quaint palm-tree laden village of Nungwi, is located at the northernmost tip of the African island. It's home to crystal clear, turquoise waters and vibrant local cuisine.
Known as the Spice Island due to its active spice trade, and loved for its tropical climate, the island of Zanzibar is an ideal beach-holiday spot for those in search of a quiet spot to sit and soak up the sun.  Plus, it's only a short distance away from Stone Town, a UNESCO world heritage site, which just so happens to be the birthplace of Queen front-man, Freddie Mercury.
What To Do: Nungwi beach, Zanzibar
Enjoy romantic dinners at a beach table right in the sand, under the stars. Toes in the sand, gentle breeze, what a treat!
Scuba Dive. You might get a glimpse of the beautiful Hawksbill sea turtle.
Take a snorkeling trip.
Visit Mnemba Island and if you're brave, book the trip on an authentic wooden dhow (boat) – just be sure to take your motion sickness tablets! Speedboat options are available too, so inquire when booking. Keep in mind that most boat tours are run by local individuals on a small scale, including those booked via your hotel concierge.
Visit the Mnarani Marine Turtle Conservation Pond. Your entry fee of approx $5 helps support this tiny sea turtle sanctuary. The locally run initiative protects Hawksbill sea turtles that hatch on the nearby Mnemba Island by rearing them for a year until releasing them into the ocean. It employs local villagers to assist with beach cleanups, and helps to educate locals against unintentional capture of the turtles in Nungwi. It also provides guidance to locals on what to do if sea turtles are accidentally caught. The fisherman are incentivized to bring turtles into the centre instead of killing them for food.
Stroll the shores and look for beach cows!
Walk deep into the "dry" seabed during the fascinating low tide which "beaches" the fishing boats till the tide returns. The tides are fascinating and change quickly depending on the time of year, so check with your hotel before booking any boat tips.
Take a day trip to historic Stone Town, which is an official UNESCO world heritage site and learn the history of the now abolished slave trade, which was rife in this area.
Take an afternoon trip to enjoy the famous Spice Tour. Zanzibar is one of the few places in the world where saffron is produced, along with a host of other mouth-watering spices including ginger, cloves, nutmeg and cardamon.
Sip on fresh coconut milk – it's delicious!
Enjoy a feast for the senses at each meal. The meals are expertly flavored by locals who have grown up on the spice island – you'll enjoy a mouthwatering feast at each sitting, no matter how humble the restaurant.
Learn about the Maasai culture. The semi-nomadic African Maasai people inhabit both Kenya and Tanzania. You'll recognize the Maasaai by their distinctive dress – in modern day Zanzibar that is typically a "Shukka" (cloth) wrapped around the body, with sandals.
Before You Go: Nungwi, Zanzibar
The local currency in Zanzibar is the Tanzanian shilling (TZS)
It's illegal to remove shells or sand from Tanzania, so don't collect or mistakenly purchase any shells.
There are no ATMs in Nungwi Village. You are, however, able to draw cash in Stone Town, or draw cash at a select few local businesses for a fee. Alternatively, draw sufficient cash before entering the town.
When To Go: Nungwi, Zanzibar
While it is warm all year round, you'll want to avoid the rainier period which falls between March to May, as well as November. Most strongly recommended is the summer period between December and March. The average temperature in Zanzibar is 26 C (79 F).
Responsible Tourism in Nungwi, Zanzibar
Nungwi Beach, Zanzibar Reading List:
By the Sea, by Abdulrazak Gurnah

The Worlds of a Maasai Warrior: An Autobiography by Tepilit Ole Saitoti

A Girl Called Problem by Katie Quirk

Desertion by Abdulrazak Gurnah

A Girl From Zanzibar by Roger King
Nungwi Beach, Zanzibar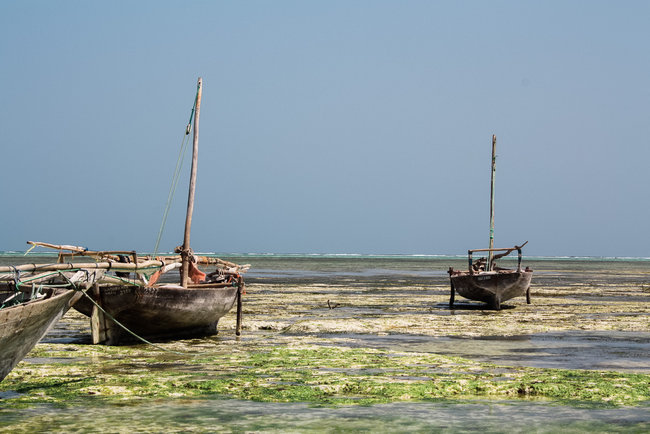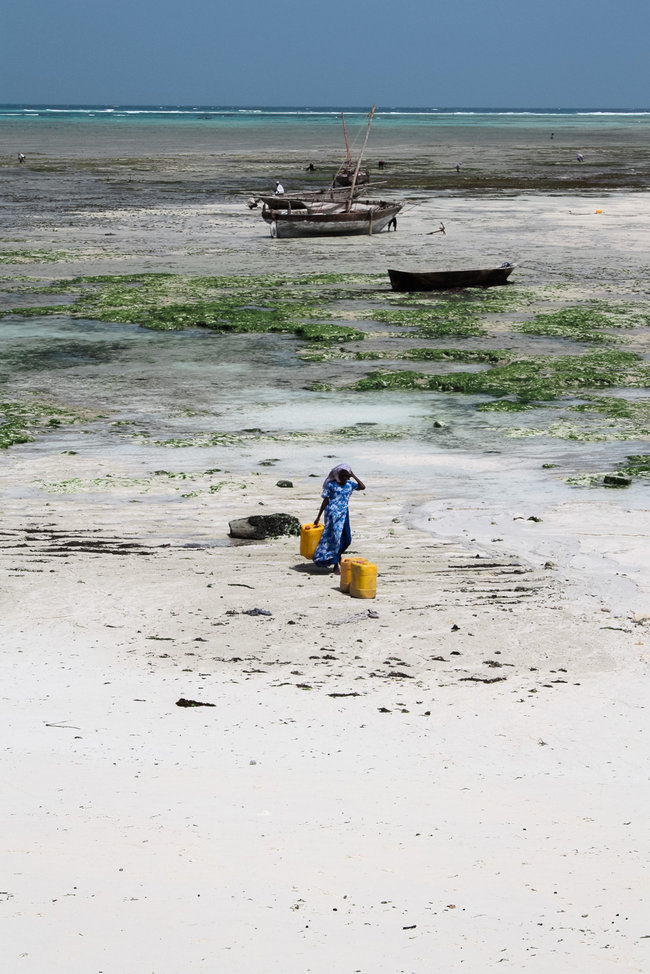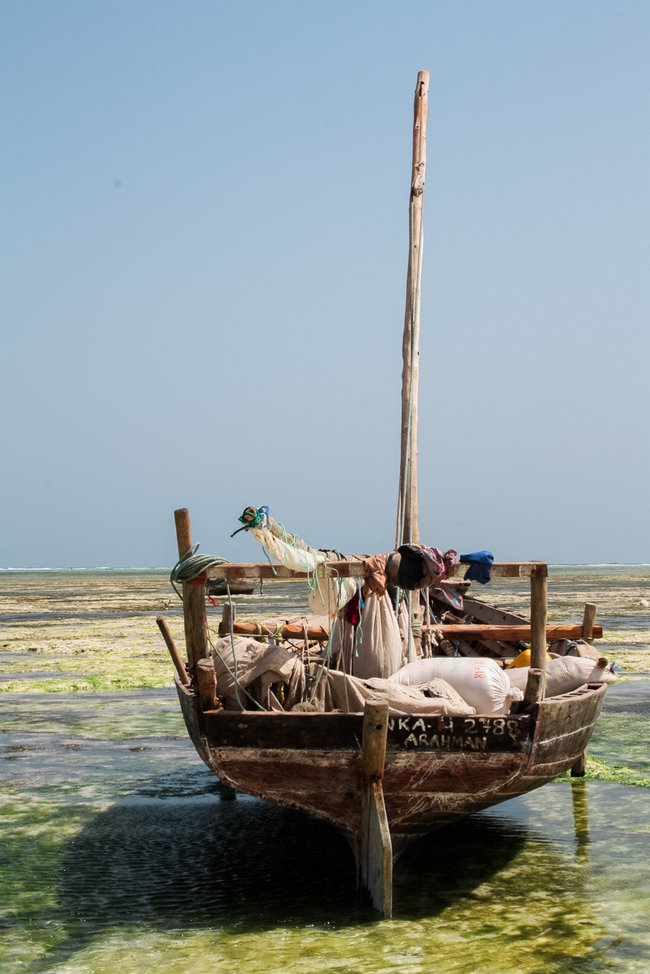 Above left: A local fisherwoman collects shellfish during low tide. Sadly the local wild shellfish colonies are becoming depleted due to harvesting to meet the demand. Above right: A traditional wooden boat called a Dhow awaits the return of high tide in Nungwi, Zanzibar.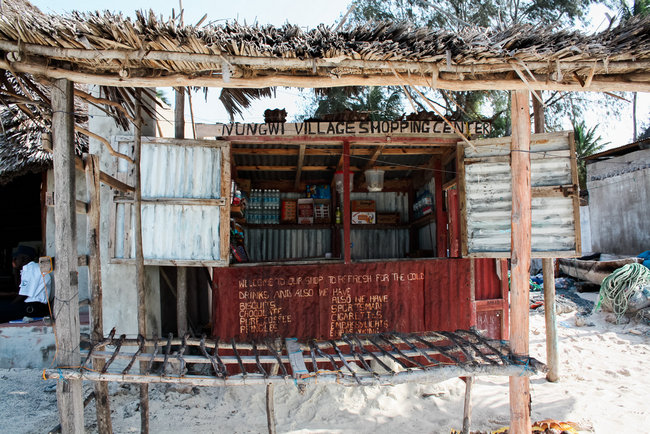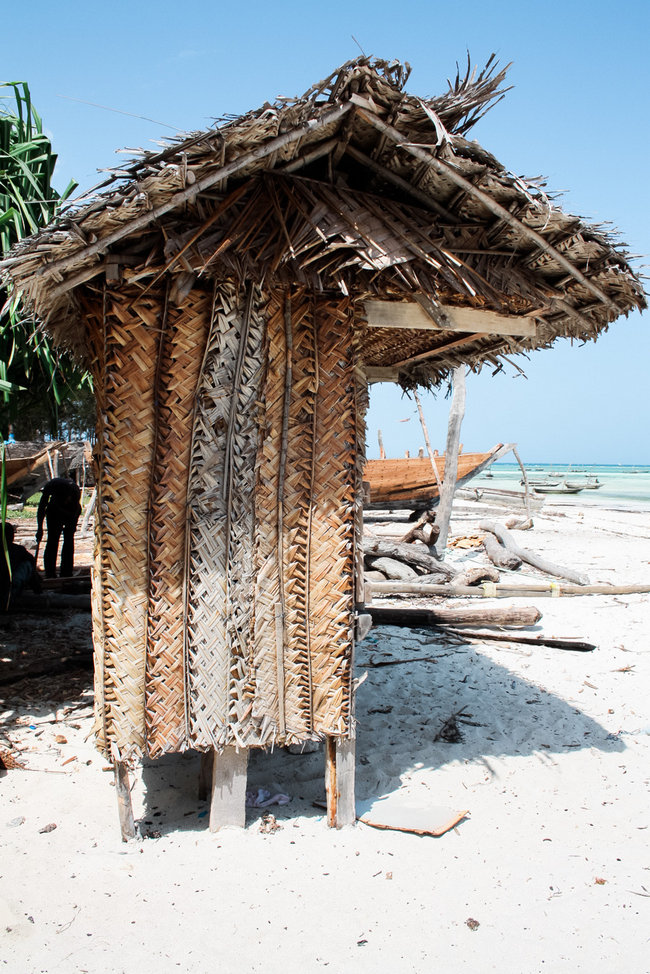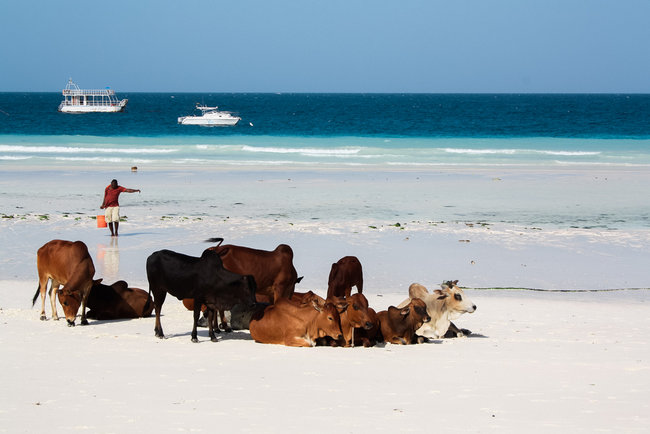 Above: A herd of African cattle spotted lazing about on the shore. While not all that unusual a sight in the Jambiani village on the southern coast of Zanzibar two hours away, keep an eye out for these beachy bovines in Nungwi, as you might only catch sight of a shore settled herd once during your stay. These intelligent creatures, belonging to locals, are rumored to make trips to and from the beach regularly, being smart enough to head back home before high tide floods the beach all on their own.