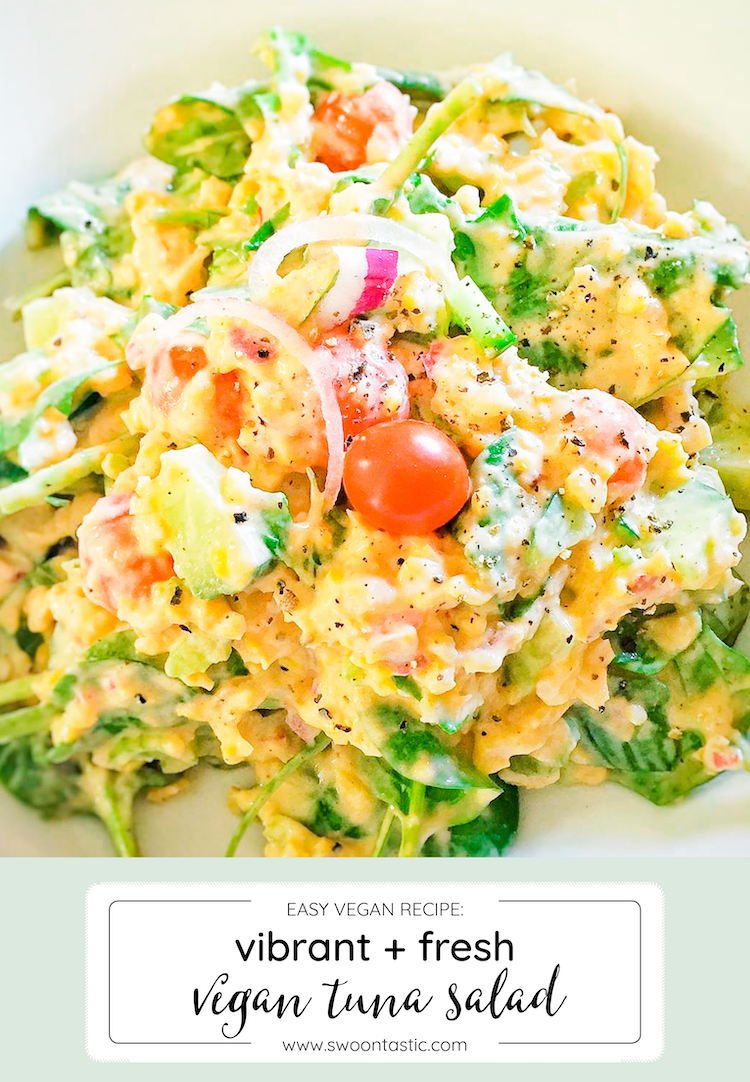 Ok, this tuna-less mayo salad is seriously GOOD. And it's just another creative way to use this 5-minute vegan chickpea aka garbanzo tuna recipe – the gift that keeps on giving! I love to make a big batch of chickpea tuna, and then use it up toasties or salads over the next couple of days.
This vegan tuna salad is based on my memories of the traditional South African tuna salad we've always eaten. The basic premise is simple – loads of fresh, green salad goodies – and tuna mayo. This version has baby spinach and cos lettuce, but you can use any greens you have on hand.
The basic formula is:
Something leafy: Rocket, baby spinach, kale, lettuce, etc
Something crunchy: Cubed celery, cubed cucumber, sliced radish, etc
Something acidic: Quartered salad tomatoes, cherry tomatoes, pickled gherkins, olives,
Something savory: spring onion, red onion, salad onions, bell peppers, chives, leeks
Mix one (or a few) ingredients from each category and you'll have an ever-changing, ever-awesome salad base for your tuna-less mayo creation.
The best is if you're able to start a little herb and salad leaf garden in the summer – which you can totally do even in a container on your balcony, if you're pressed for space. Some of the most foolproof greens to grow are rocket, basil, spring onions and lettuce. If you're a beginner, just buy the already started seedlings from your local nursery, and soon you'll be able to pick fresh from your own home.
For this vegan tuna salad I used:
Baby spinach leaves
Cos lettuce fresh from the garden
Rocket from the garden
Cherry tomatoes
Red onion
Celery
Cucumber
Vegan mayo
A dash of tomato sauce
Lemon juice
Black pepper and salt
Chickpea / Garbanzo Tuna Salad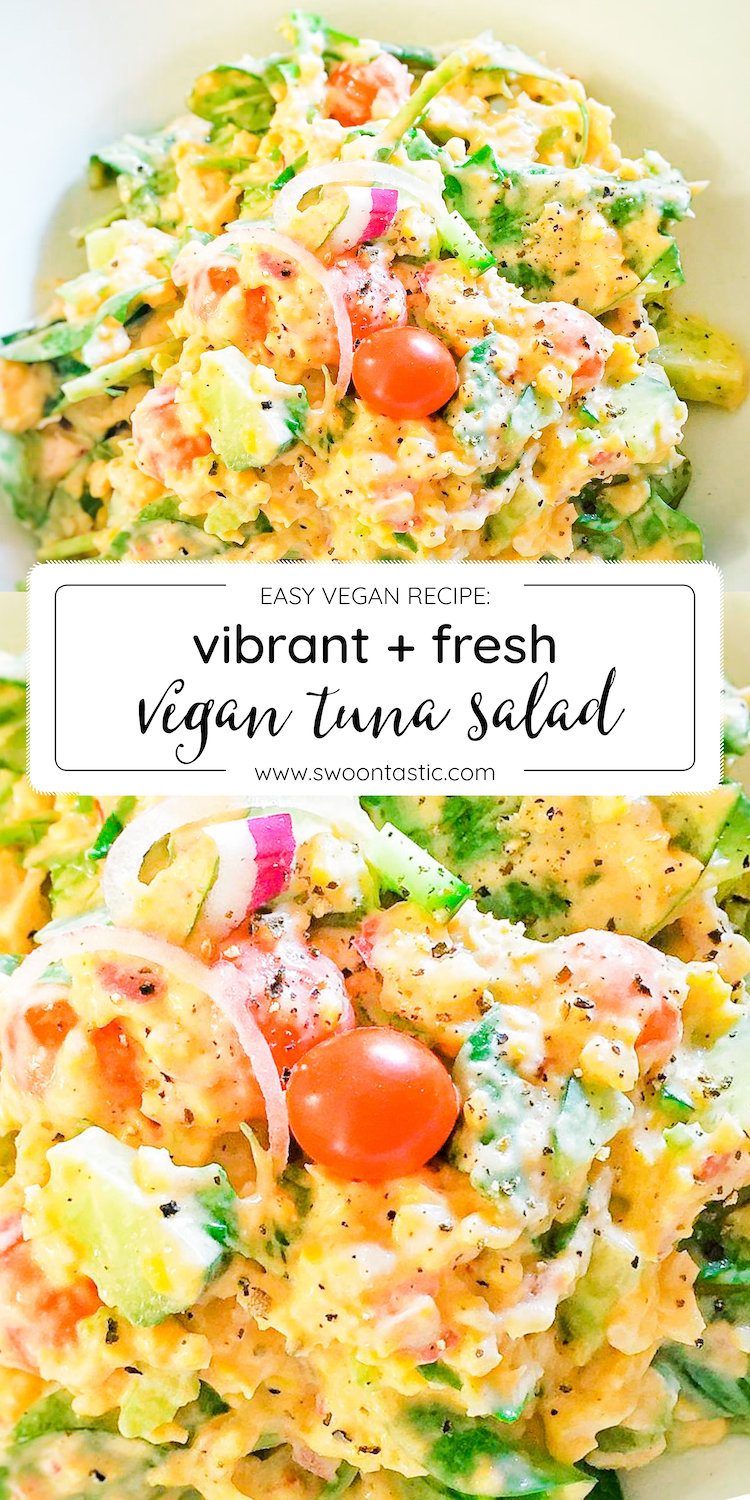 Vibrant + Fresh Chickpea Tuna Salad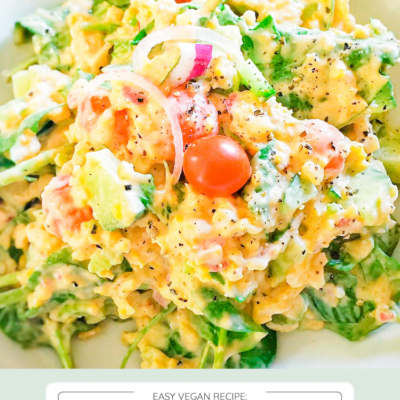 Ingredients
This 5 minute Vegan tuna mayo recipe: https://www.swoontastic.com/5-minute-vegan-tuna-mayo-recipe/
Baby spinach leaves
Cos lettuce fresh from the garden
Rocket from the garden
Cherry tomatoes
Red onion
Celery
Cucumber
Vegan mayo
A dash of tomato sauce
Lemon juice
Black pepper and salt
Instructions
Prepare all salad leaves and veggies
Combine in bowl with vegan chickpea tuna
Season with lemon juice, salt and pepper