Throw this summer strawberry, walnut and baby spinach salad together in a matter of minutes! It's a healthful, plant-based salad bursting with all the iron that comes with leafy green goodness, the anti-oxidant power of strawberries and the good fats that these kick-ass walnuts rock.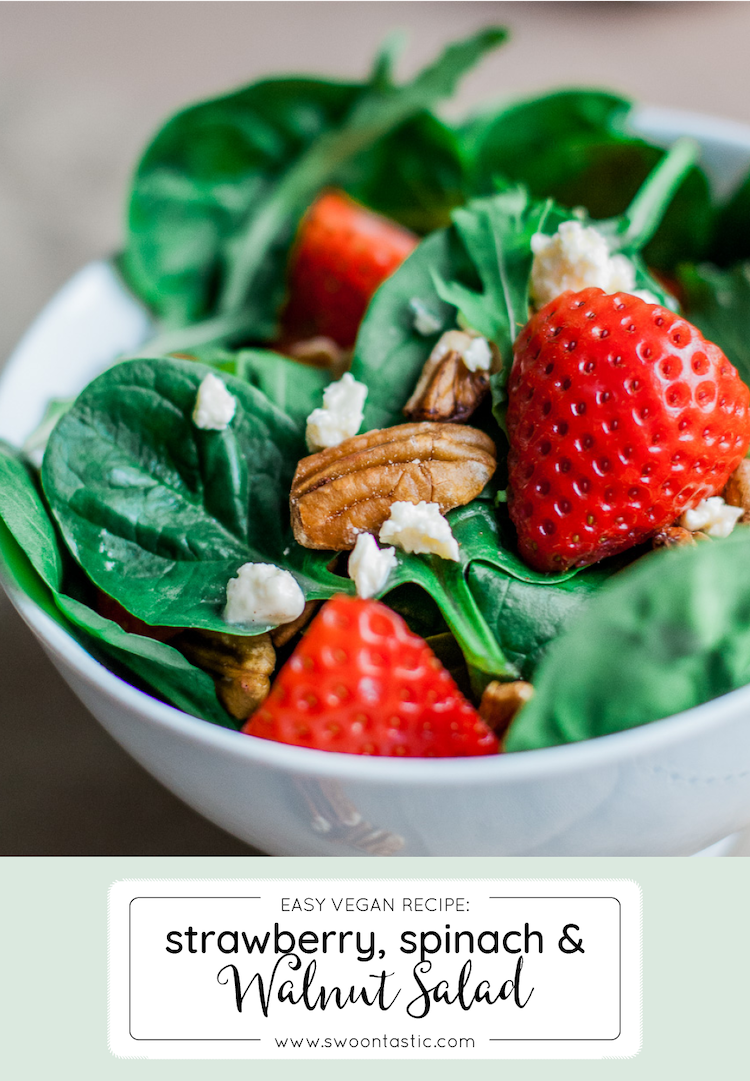 Summer Strawberry, Walnut + Baby Spinach Salad
The base recipe for this summery bowl of sweetness is made of:
strawberries
baby spinach
walnuts
But you can zoosh this strawberry, walnut and spinach salad up with a few extra bits of yumminess including:
fresh rocket
fresh basil
toasted almond flakes
vegan feta
sliced olives
dried cranberry
raisins
cubed watermelon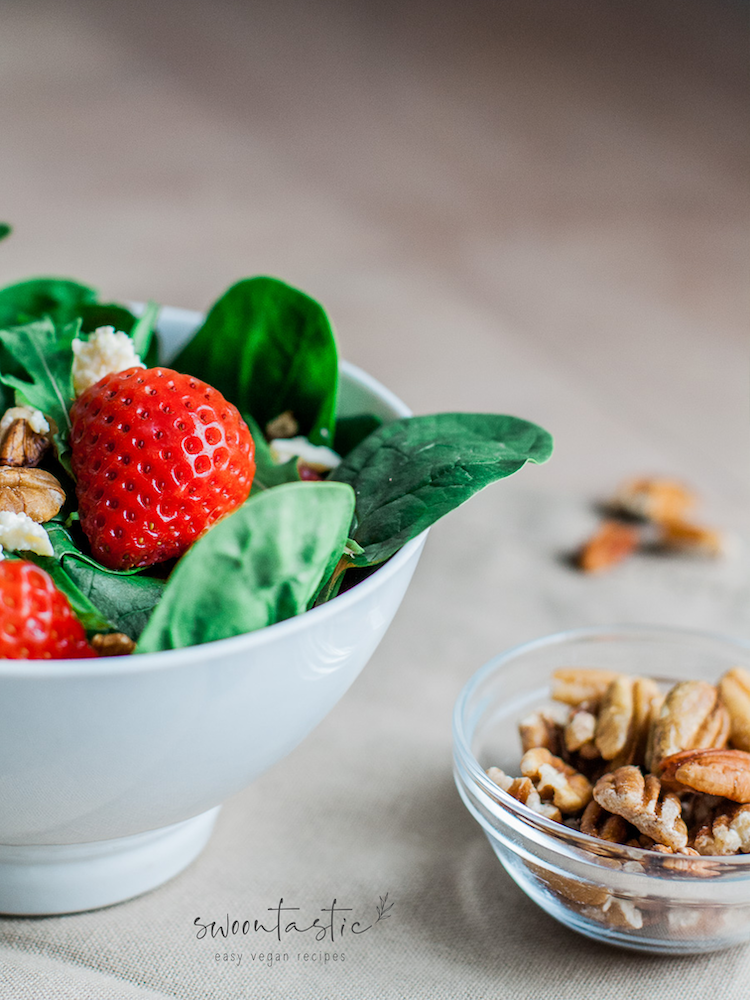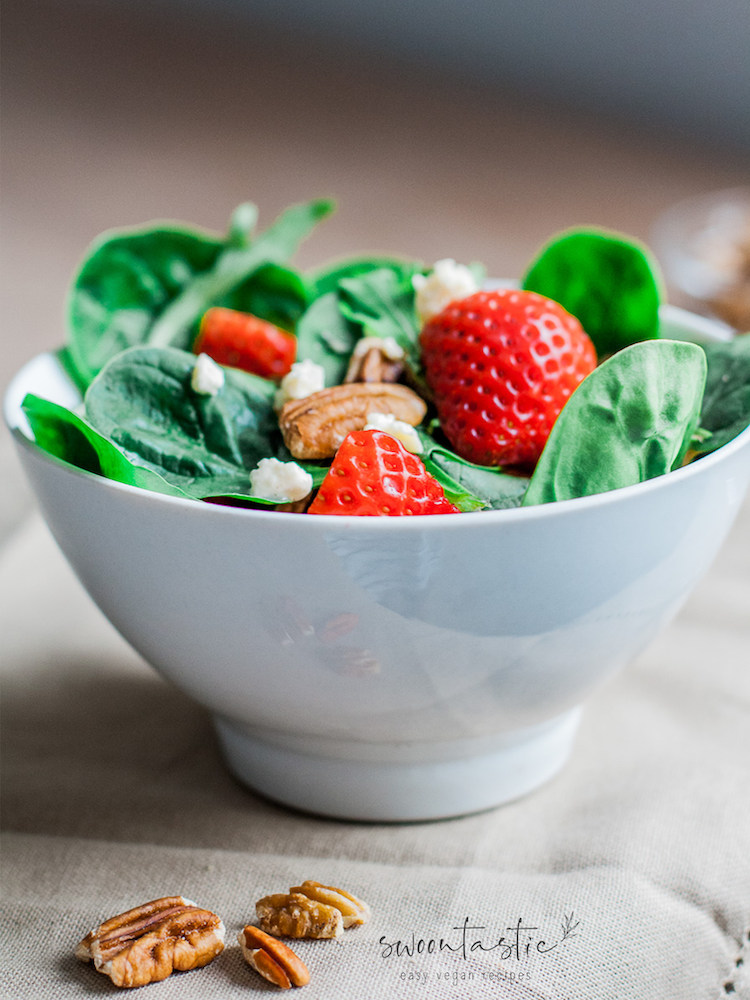 This strawberry, walnut and spinach summer salad is really delicious when served with a balsamic vinaigrette.
You can whip up a cup of basic vinaigrette by combining the following ingredients:
1/4 cup balsamic vinegar
3/4 cup olive oil
salt
black pepper
1 teaspoon dried sweet basil (optional)
Why not make double? The remaining vinaigrette dressing can also be sopped up with slices of vegan ciabatta for mouthwatering results!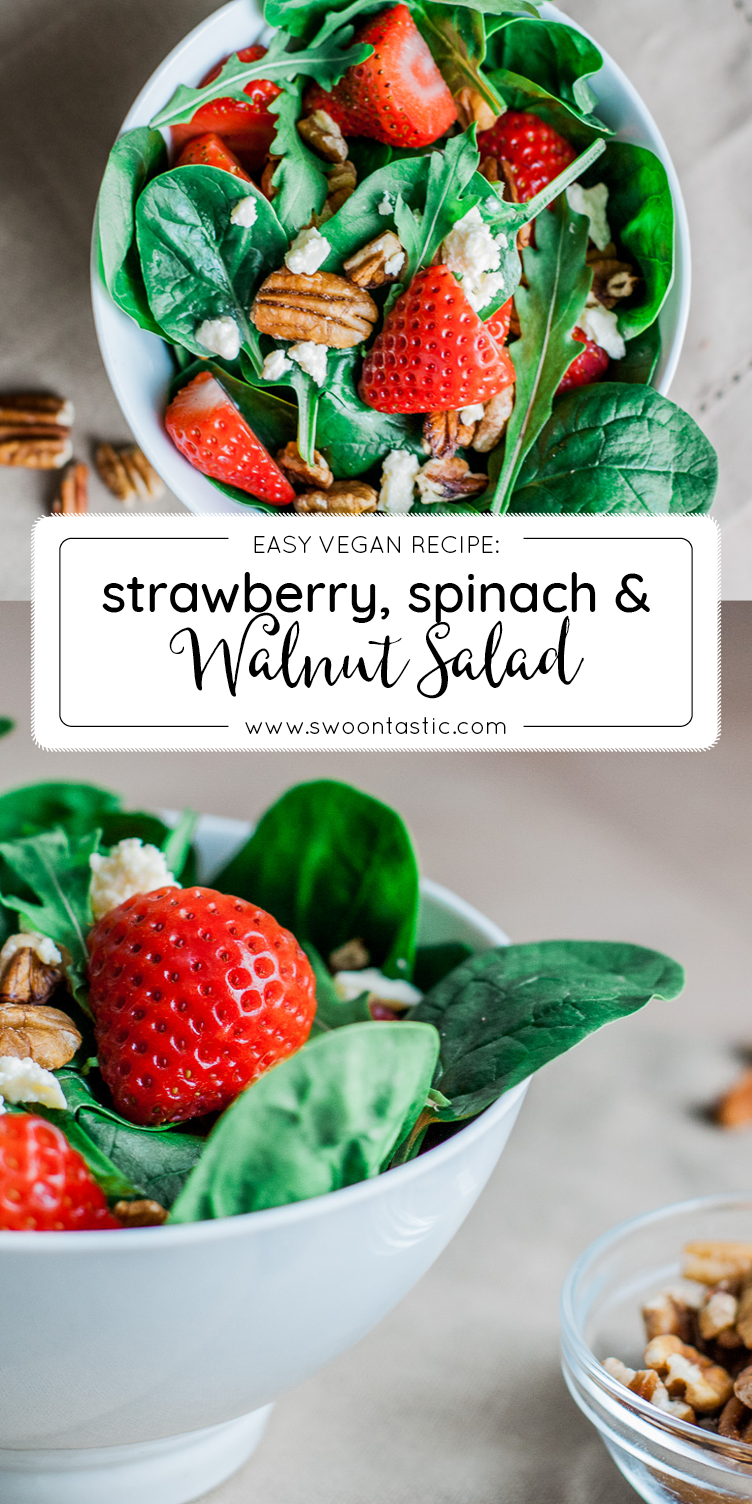 Summer Strawberry, Walnut + Baby Spinach Salad
Summer Strawberry, Walnut + Baby Spinach Salad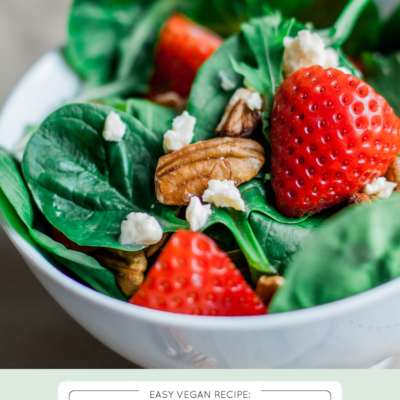 Ingredients
1,5 cups strawberries, halved
3 cups baby spinach
2 cup fresh arugula/ rocket
½ cup walnuts
½ cup vegan feta (optional)
Balsamic vinaigrette to serve
Instructions
Halve strawberries
Roughly chop rocket
Combine with walnuts, vegan feta, baby spinach in a salad bowl
Serve with balsamic vinaigrette of your choosing
Follow 
@swoontastic on instagram
 and on 
Facebook here 
for weekly recipes and vegan meal ideas. And make sure you use #Swoontastic to share pics of your completed creation with me!
MAKE NEXT: