How to visit Borobudur: The world's largest Buddhist temple
The magnificent, multi-statued Borobudur Temple in Java Indonesia is a breathtaking, historical wonder, constructed in the 9th century. It is the world's largest Buddhist temple and Indonesia's most visited tourist attraction. The 504 individual Buddhist statues and 2500 relief carvings are awe-inspiring to behold, making this UNESCO world heritage site an important part of Javanese Buddhist history. 
The true origins of this majestic creation are shrouded in mystery. It was discovered under layers of volcanic ash in the thick of century-old jungles sometime during the early the 1800s, when Java was under British rule. Although no one knows for certain why it was built, or why it was abandoned, it is believed to have been abandoned around 1000 BC when many volcanic eruptions prompted King Mpu Sindok to relocate the kingdom's capital to East Java.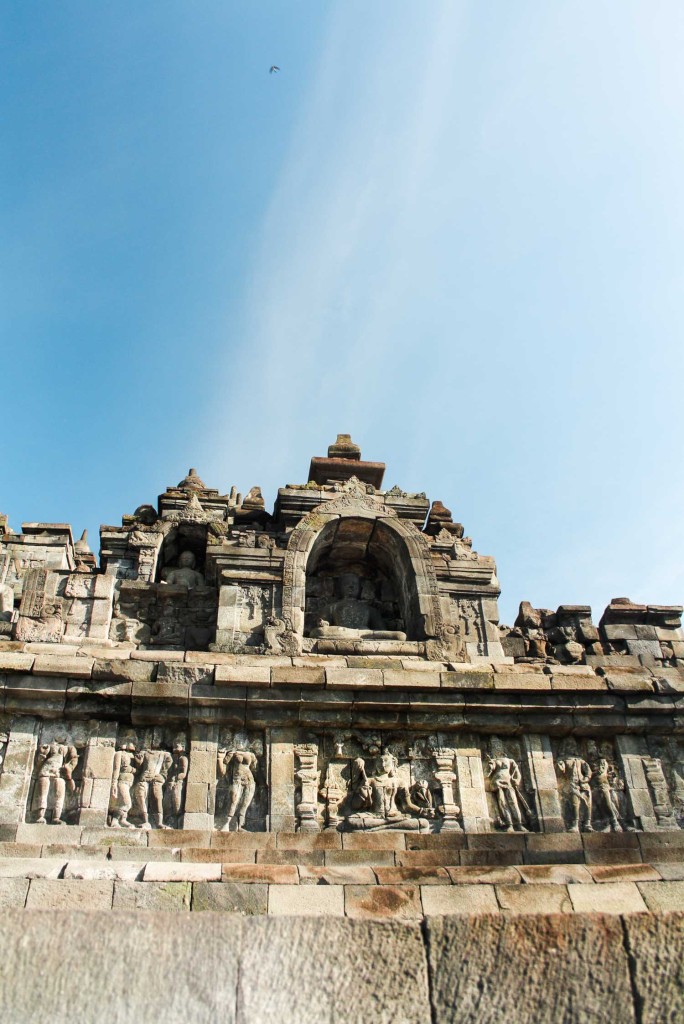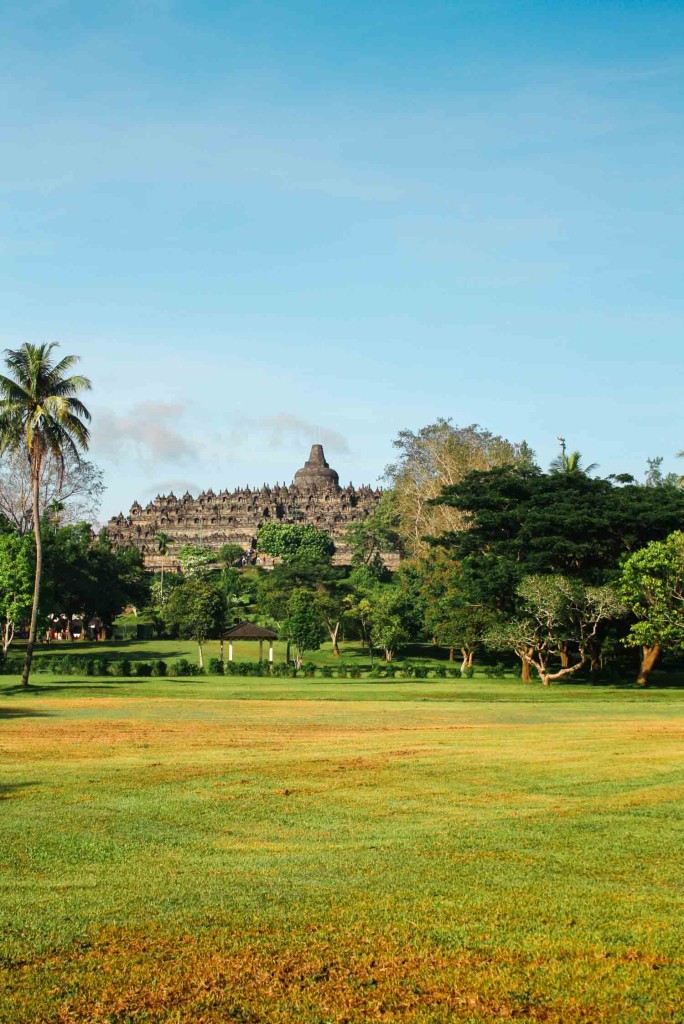 Borobudur Buddhist Pilgrimage Site
The temple is made up of multiple levels, each representing a stage of enlightenment on the journey to Nirvana. Once a year during the full moon in the month of May or June, thousands of Buddhist pilgrims visit to walk the site in celebration of Vesak, the Buddha's birthday.
The Buddhist pilgrimage begins at the base, ascending to the top through three symbolic levels, guiding pilgrims through stairways and corridors. More than 2 500 bas-relief sculptures are engraved along the way, depicting important scenes from the Buddhist and Indonesian spiritual history. It is easy to spend hours getting lost in the stories and details captured so carefully in stone.
Stupa Design
When viewed from a distance, Borobodur takes the overall shape of a step pyramid, forming a stupa. A stupa is a bell-shaped, conical monument that acts as a place of meditation, sometimes containing relics of historical or spiritual importance.
The stupa motif is continued inside the temple, where on its upper level, 72 of these bell-shaped formations are positioned around a singular, giant stupa which represents the attainment of Nirvana – spiritual enlightenment.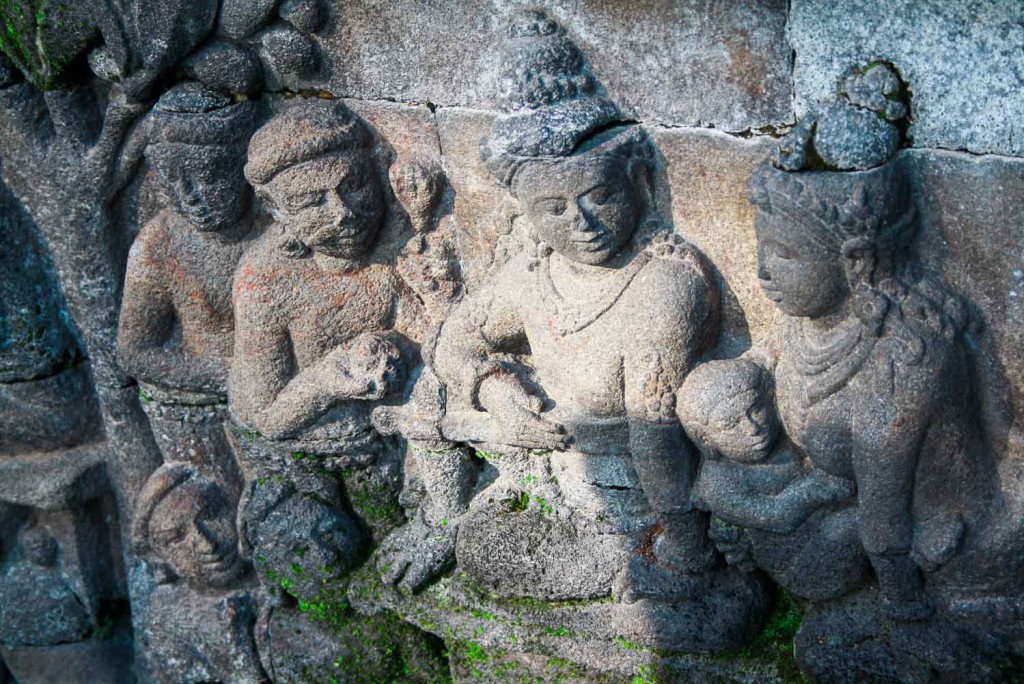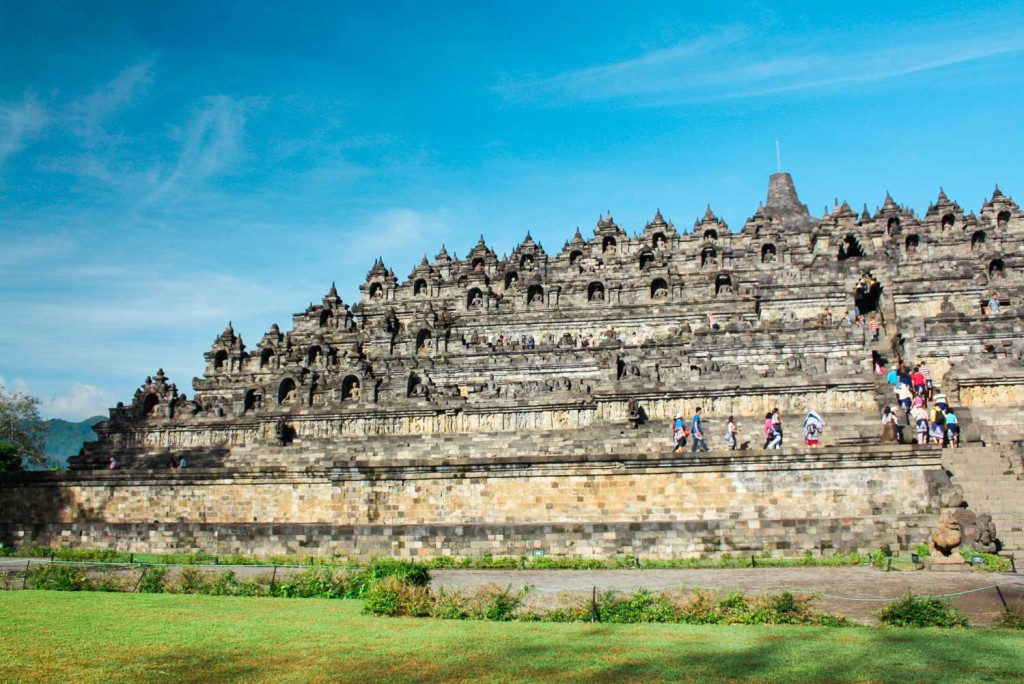 Borobudur Buddha Statues
The Borobudur temple in Java, Indonesia contains hundreds of meticulously created Buddhist statues in various states of repair.
The first few levels of the Borobudur temple monument are encased with balustrades that house Buddha statues displaying various mudras, seated in the cross-legged, lotus position. As higher levels are reached, the balustrades give way to the first level of Rhombus pierced stupas, containing Buddha statues. These are followed by square holed stupas, also containing Buddhas. Finally, the ultimate stupa is reached, which is at the apex of the temple.
Sadly, many of the more than five hundred original buddhas have been looted and damaged. Forty-three are completely missing and around 300 are headless, with heads being displayed in museums in London and Amsterdam.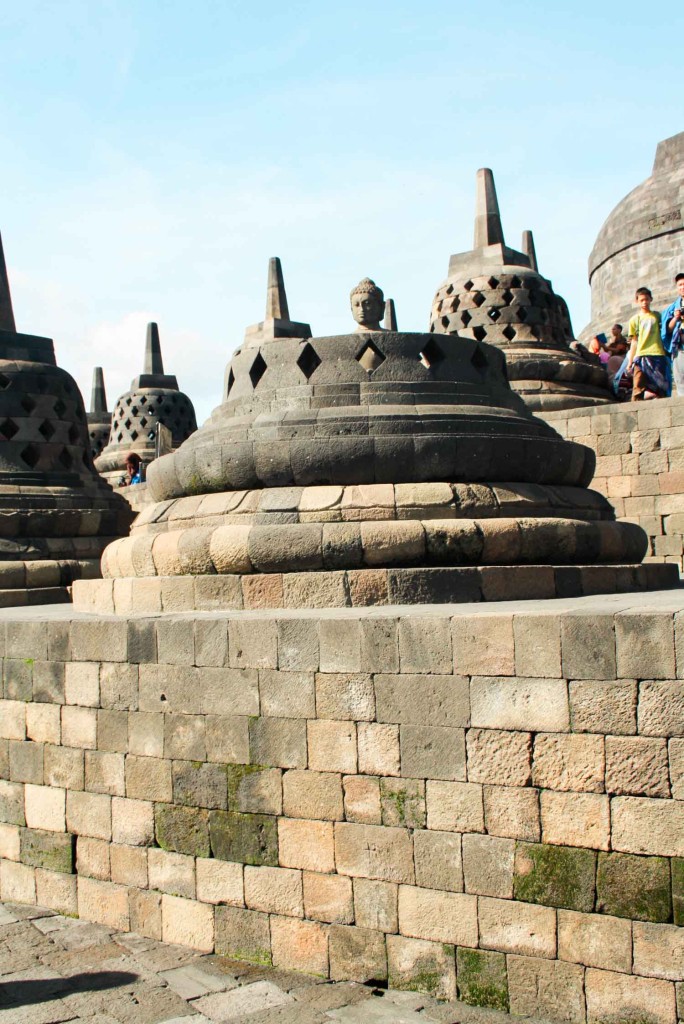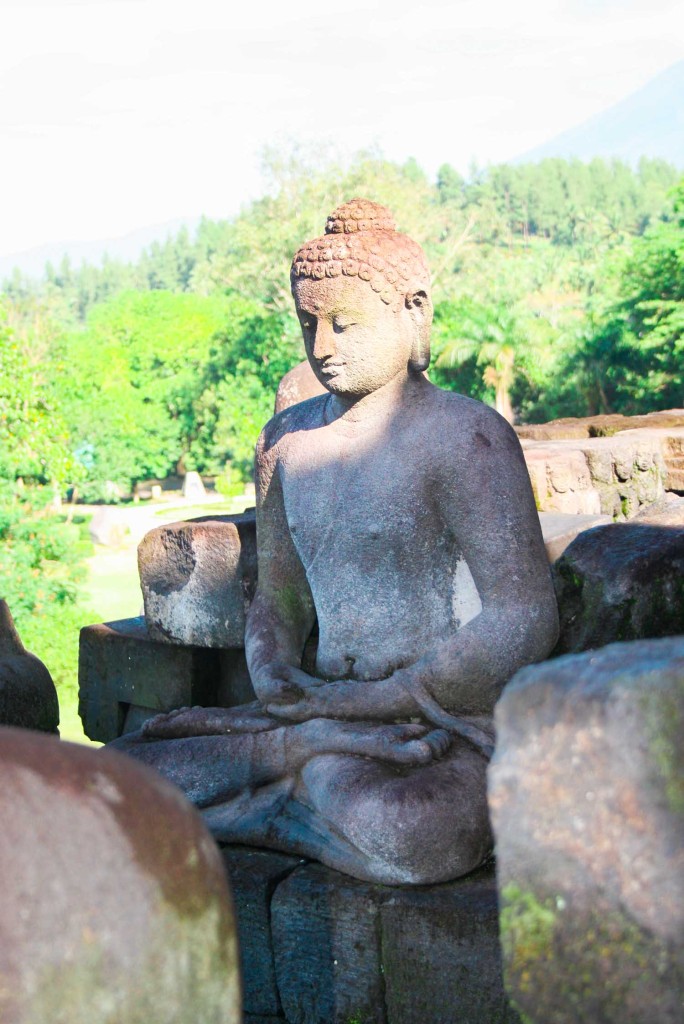 HOW TO VISIT BOROBUDUR TEMPLE, INDONESIA
Location: Borobudur is found on the Indonesian island of Java, and best visited as part of a multi-part holiday to Indonesia, which might including a number of Indonesian locations. Think rice paddy wonderland Ubud in Bali, or the rustic, unspoiled Gili Islands, off the coast of Lombok.
The temple is located in the region of Magelang, inside the Java Provence of Indonesia. Java can be reached by plane. It is approximately 90 minutes by plane from Bali's Denpasar airport to Yogyakarta airport. (If this is your first time traveling in Indonesia, expect flight delays of at least an hour as the norm.)
From here you can get a taxi to your overnight destination – it's most likely you would be spending a night or two in Java. While most hotel staff and taxi drivers can communicate in basic English in the touristy regions of Indonesia, the further you get from spots like Bali or Lombok, the more helpful it becomes to have a phrase book, app or printed address of the locations you wish to visit. With the exception of trained hotel staff and the like, English is not spoken by many of the locals in Java.  In fact, our guide explained to us that English was only introduced as a compulsory school subject in recent years. That most likely includes your Javanese taxi driver!
There are a number of tours available to take you to Borobudur. There are half or full day tours which also include multi-attraction itineraries. We enjoyed a sunrise breakfast hike, with a breakfast summit overlooking Javanese mountains and valleys, followed by a visit to Borobudur, and a final stop scheduled at Prambanan.  The sunrise session is spectacular!

WHAT TO EXPECT WHEN YOU VISIT BOROBUDUR TEMPLE, INDONESIA
There is an entrance fee of approx $20 payable. Tickets can be purchased at the site.
Local, English speaking guides can be found at the ticket entrance, for an additional fee of $5 and is totally worth it! We loved that our guide was able to explain the various meanings behind the rock reliefs, it really made it much more meaningful.
Both males and females are required to be covered with a sarong, which is provided as part of your entrance fee.
PRO TIPS FOR VISITING BOROBUDUR:
When booking your trip, keep local public holidays in mind. Visitors can be unsuspectingly caught in "long weekend traffic" that turns a 45 minute journey into a five hour trip!
On that note, when travelling in Indonesia in general, be warned that roads and travel times are not to be estimated according to Western standards. Roads are often in terrible condition, narrow, bumpy and filled with both drivers, taxis and scooter drivers that seem to consider rules of the road more of a suggestion that an instruction. In fact, being on the road pretty much anywhere in Indonesia, especially outside of main cities such as Jakarta, is an extremely hair raising, once in a lifetime experience! As a result, a typical 20-minute journey can, and in most cases does, take two to three times as long as one would expect. Factor that into your travel plans if you are expecting to catch private transport between cities or sites.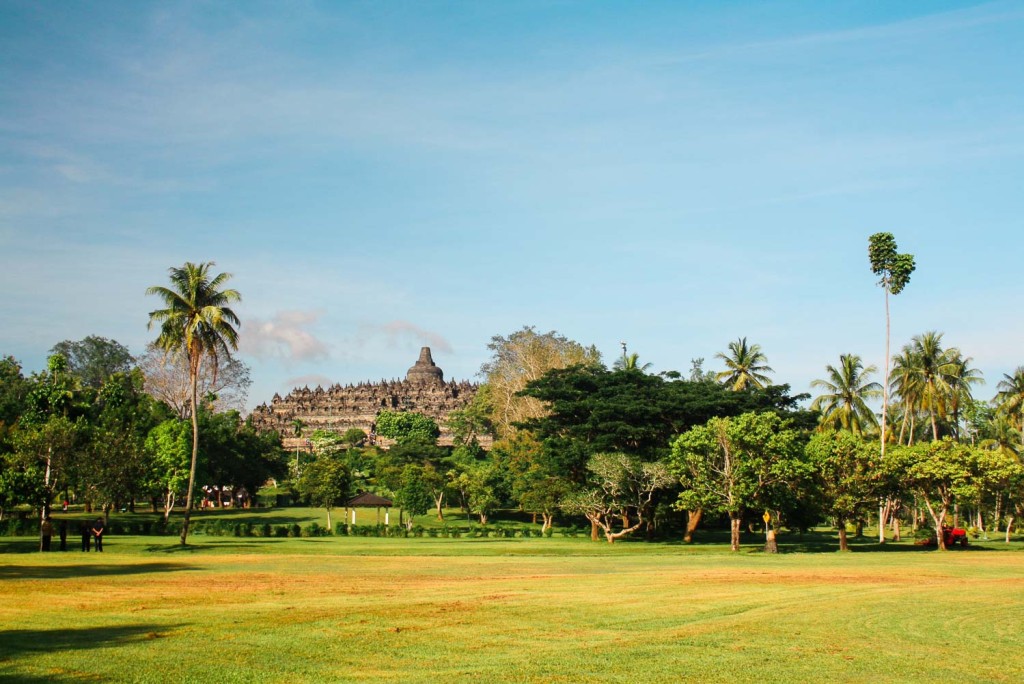 BEFORE YOU VISIT: BOROBUDUR, INDONESIA
The local currency in Indonesia is the Indonesian Rupiah (IDR)
Indonesia is a largely Islamic nation, so modest dress at least covering arms in public spaces and in off the beaten path locations is advised to be respectful.
WHEN TO VISIT: BOROBUDUR, INDONESIA
While it is humid and warm all year round, you'll want to avoid the rainier period which falls between November to April. Most strongly recommended is the relatively dry period between May and October. The average temperature in Borobudur during this period is 28C (82F).